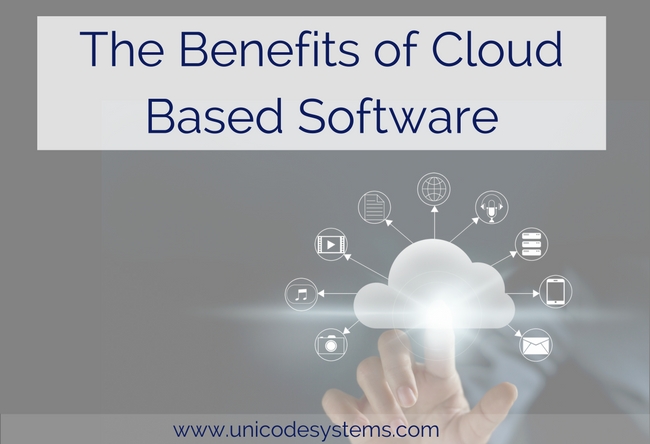 Cloud-based hosting solutions
The popularity of Cloud Computing and Software-as-a-Service (SaaS) have grown dramatically over the past number of years providing many small and medium sized companies, a popular alternative to the traditional software installations on-premise.
The Cloud approach also reduces the inherent risk of upgrading an on-premise system to incorporate new features or service packs. Many times, upgrading causes unanticipated budget expenditure, delays in reporting or possible data loss.  Even relatively smooth upgrades may require new hardware, which increases the risk and expenses further. The Cloud approach ensures that the upgrade is performed in a controlled hardware and software environment by skilled staff that are trained specifically to perform the task.
The disadvantage to on-premise solutions is that computers need to be maintained by skilled staff, PC hardware and operating systems becomes outdated or carry the risk of theft and eventually, the costs of ever-advancing on-site technology becomes expensive.  Which makes hosting with a cloud-based solution the most efficient and cost effective.
Technical advantages of Unicode cloud-based hosting:
Access via a secure portal from anywhere and at any time.
No upfront capital costs, based on a monthly subscription fee.
Access to the system through a highly secure online web portal.
An affordable alternative to an on-premise solution.
Storage and Archiving of all communication-related
Software assurance included so always on the latest software level.
Daily system and health checks.
Improved uptime and reliability.
No on-premise PC or Server required.
Dedicated support staff.
Active monitoring of on-site hardware with integrated alerting.
Servers are monitored 24/7 and include antivirus protection.
Financial and Business benefits to move to the cloud:
Financial cost savings, towards service, software and hardware.
Scalability, option for growing Businesses.
Cutting edge technology that is continually updated.
Improved uptime and reliability.
Access via a standard web browser from anywhere and at any time.
Data is secure and accessible through controlled logins.
In addition to cost saving, by having a dedicated support team, productivity can be increased by assigning administrators to other tasks. There are also daily advancements in technology that will automatically be applied to your account.
Lastly, this solution is environmentally friendly, cuts down on paperwork and hardware, and is an intelligent choice for any business.  Switching to cloud-based hosting is the logical next step and we look forward to showing you the way.