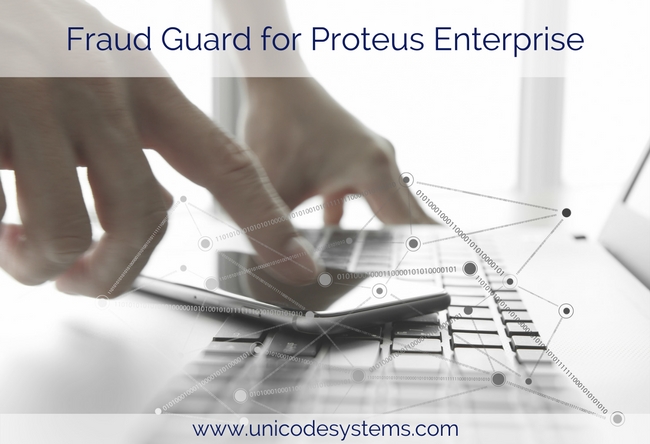 Overview – Fraud Guard for Proteus Enterprise
Fraud Guard for Proteus Enterprise protects your organization against telephony abuse, with real time tracking and monitoring of inbound and outbound call activities. With easy setup and deployment, Fraud Guard alerts select recipients such as department heads and voice or Network managers, when quantified call tracking criteria has been met. The comprehensive alerts offer quality graphical monitoring of activities such as Network switch status, individual call engagements and call summaries, giving you flexible control over your target voice costs and activities.
Product Aspects – Fraud Guard for Proteus Enterprise
Multi-user telecom event server.
Sophisticated WEB browser based, dashboard-style interface.
Multi-browser display for high quality graphics.
Suitable for wallboard type display unit.
Highly granular access policies, defined and limited by the system administrator, allowing secure access.
Access policies are used to restrict what each user can view.
Instant alarms are raised to local users on screen or remotely via e-mail or other Customer specific types
Predefined and user defined filters
Fraud Activities Identified – Fraud Guard for Proteus Enterprise
Call Forwarding, Voicemail and Auto-Attendant (Dial through fraud)
DISA (Direct Inward System Access)
Calls via the maintenance port
Calls to unexpected destinations
Calls during Company holidays or out-of hours
Calls exceeding particular thresholds (costs, durations, volumes, ring times etc.)
Large numbers of short duration incoming calls (war dialling)
Application Benefits – Fraud Guard for Proteus Enterprise
Gives immediate, proactive warning of potential fraud.
Improve and actively monitor your operators and support desk response times.
Reduce costs by identifying expensive, long distance, premium rate and personal calls as soon as they happen.
Action emergency calls and blacklisted numbers as soon as they occur.
Provide up-to-date billing projections to control costs.
Identify missed calls by CLI, to improve Customer satisfaction or missed sales opportunities.