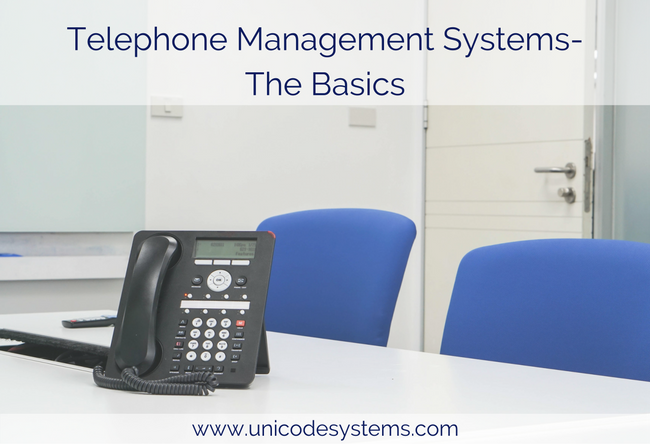 Telephone Management Systems can seem complicated and daunting for the average business owner.  There are many factors to consider and technology proceeds at such a rapid rate that it becomes almost impossible to keep up.
We have compiled an article that makes this management system easy to understand.
What is a Telephone Management System (TMS)?
A Telephone Management System (TMS) is a software application or web service that connects to an existing telephone system (your business landlines, cell phones and data cards) and enables a detailed calling expenditure so that you can keep track of your company's telephone usage and expenditure.
Why is a TMS important for a business?
There are a number of reasons why a TMS is critical for overall management of your business calls.
Here is a list of the most important:
It helps reduce the abuse of your telephone systems, such as extensive private calls.
It allows for better business planning, budgeting and infrastructure decisions.
TMS ensures that your provider rates and billing are accurate.
Monitoring of all calls monitor landlines, cell phones and data cards.
Your staff's service levels can be assessed.  This includes answer times, dropped calls, and average ring times.
Sales representatives can be monitored according to their incoming and outgoing sales call volumes.
The usage between different users, departments and branches can be monitored so that accurate projections can be made and budgets allocated accordingly.
Popular reports that businesses generate include the following:
Cost summaries by Company, Department, Cost Centres, and users.
Detail reports by User, Department, and Cost Centre.
Trunk traffic summary for planning and infrastructure decisions.
Identify fraud and telephone misuse.
Top users by most expensive, longest duration and most frequently dialled numbers.
Call costs (which can be compared to service provider billing).
Abandoned/ Unanswered calls.
Incoming call ring and answer times.
Unallocated extensions.
Costs for Inter-branch calls.
Weekend or After hours calls.
What are the important things to consider when signing up for a TMS?
When you sign up for the monthly cost of a TMS, it is important that the following is included in your contract:
Normally no physical software installation on site.  This saves costs and ensures there is no limit on the number of users you can can log into the system.
Upfront outlay should be minimal or completely free of charge.  Services are usually billed on a structured monthly premium.
There should be no hardware purchases or costs (if you opt for a cloud-based solution).
The system is scalable according to the size of your business, or as your company grows.
Permission levels to restrict access according to company policy, and unique logins to ensure user security.
Full integration with your current PBX and IP systems.
No limits on user logins and no individual licensing.
The ability to monitor landlines, cell phones and data cards in one system.
Advanced reporting capabilities.
capabilities.Cloud-based services are new and cutting edge. It means you can access your TMS from anywhere at any time.
What are the latest developments in TMS?
Cloud-based telephone management systems are here to stay.  PBX/IPT solutions are complicated and resource intensive, and this is why we advise all our clients to move to the cloud.  There are new technology developments on a daily basis and when the services are cloud-based they are available to our clients in real-time.
Organizations that take advantage of a Cloud approach to TMS spend less time andenergy on deployment and operational issues and focus on their own business.
Another development is the advancement in intuitive TMS. Business managers can now monitor all calls in near real-time and can generate reports immediately.  This provides the ability to make on-the-spot informed decisions to save future costs.
All peripheral communication devices are now supported, including cell phones and 3G data cards.  Automated alerts can automatically be sent to staff members when they are reaching their budget thresholds.
Where can I get the best TMS technology for my business?
Unicode Systems Limited  is a distributer of a flagship product called Proteus, developed by CTI Data Solutions Limited. We are a pioneer in organisational communication solutions and provide an innovative scope of telephone management and voice recording systems.
Our latest generation Proteus Enterprise, Proteus Office, Smart Record and Call Budgeting systems are innovative products that save businesses time and money, while empowering the workforce and streamlining business processes.
Contact us here for more information